Learn How To Perform An SEO Audit of Your Website Just In One Hour With The Help of "DIY SEO – Ultimate Website Audit Template For Free"
SEO ( Search Engine Optimization ) is the single best step to find out why your site is not ranking well in search engines like GOOGLE. Use our DIY SEO Audit Checklist and find SEO errors to boost your Google rankings.
As of 2022, Keyword stuffing is not working anymore. Google algorithms have over 200 ranking factors now. And they add more and more new factors every month. Before we go to the primary use of this Seo Audit Template, let's first see what a Site Audit is.
Make a copy of the Google Sheet Please
What is SEO Audit for a Website?
A Search Engine Optimization Audit is a step where you check your current website condition by checking a few key factors. This finding will help you to determine why your site is not ranking on the first page of Google.
A Technical audit checklist like we put inside our website audit template excel file helps you check your website's On-page SEO situation.
If you're a small business owner and think your website may have issues that give you a negative SEO impact, but you don't have the budget to hire a professional, this Free DIY Website Audit Template is for you.
How To Do Audit A Website For Free?
With the help of our free website audit tools, you can find what causes a Negative SEO impact on your site. You can quickly check them and fix them on your own. In case you are unable to do that, let me know. I will help you to show how that part can be done. Contact me if you need help via Facebook Messanger.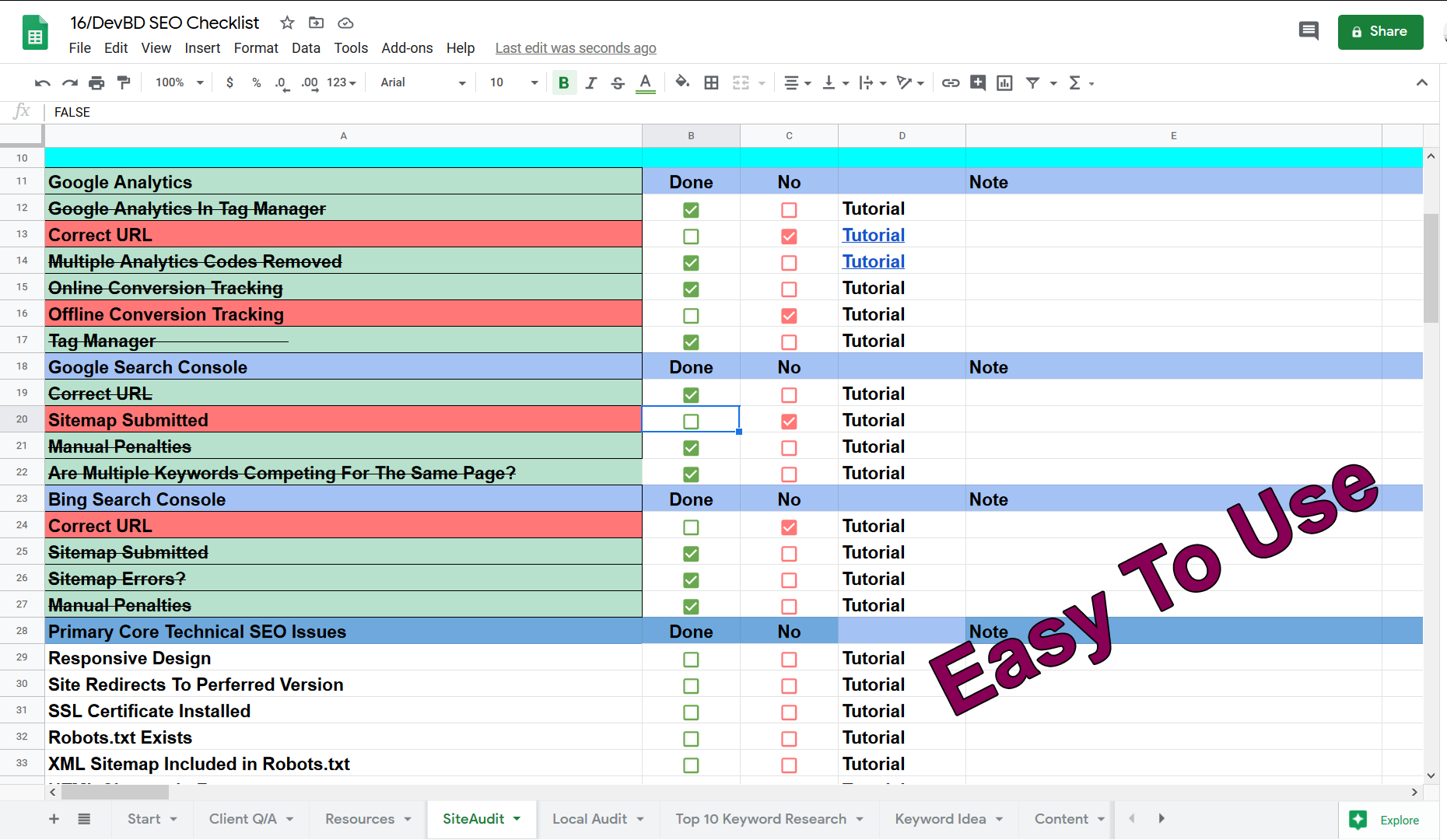 Here's How a Website Audit Template Work From A-Z:
Audit of Website
Fix All Uncovered Issues
Perform Keyword Research
Analyze Competitors (Extract Keywords/Content Ideas and Link Opportunities)
Develop an SEO Content Strategy
Execute SEO Content Strategy
Local Business SEO (if a local business)
Acquire Backlinks
The Complete 12-Step DIY SEO Audit Checklist
1. Google Analytics:
To perform SEO auditing, you need data from Analytics. Google Analytics is a web analytics tool, it helps you to analyze in-depth detail about the visitors on your website.
A. Google Analytics Created
Create Google Analytics it's free and, one of the best visitor tracking tools. After you create an Analytics account, copy the tracking code, and put that code inside your website. Check this video tutorial.
But I personally like to use Google Tag Manager, so I put that code inside my Tag Manager.
B. Correct URL
When you create an Analytics account, use proper URL, like if you are using https:// then put https:// inside Google Analytics account. When auditing website check if the site owner uses multiple tags or not.
C. Multiple Analytics Codes
Look for Multiple Analytics Codes inside your website source code. If somehow there is Multiple Analytics Codes in your site, then Google Analytics will show multiple data. So use only one code.
D. Online Conversion Tracking
Setup Analytics Goals to track online conversion to find out how many users fill your desire goals like signup, buy the product, watch a video, etc.
E. Offline Conversion Tracking
Tick ok in the Website Audit Checklist Template if you are using Offline Conversion Tracking tools, to track calls. i.e: CallTrackingMetrics, Ringba, CallRail, CallFire, Invoca etc.
F. Google Tag Manager
Tick no in the Website Audit Checklist Template if you still do not Properly setup Tag Manager, watch the video tutorial then Install Google Tag Manager to track the activity of your visitor in detail like which button user click, which forms they fill, what external link they click, etc. Learn more
---
2. Google Search Console
When you perform a website audit for SEO GSC is a must-have tool, Ask your client to give you access. Search Console can help you understand why your site is performing poorly or well in the organic results. Makes sure that Google has access to your content, helps you monitor spam issues to keep your site clean, can help you submit new content to crawl, and allows you to remove old content.
A. Correct URL
When you open Search Console account for audit website use proper URL, like if you are using https:// then put https:// inside the Search Console account.
B. Sitemap Submitted
Generate a Sitemap XML file and submit it in your Google Search Console. The Sitemap helps Google bot to crawl your link easily. If you are using WordPress, install Yoast Seo, Rank Math plugin. I prefer Rank Math, it's free.
D. Manual Penalties
Mark check in the website evaluation checklist if there are no manual penalties in your site. Look inside your search console. See the details here.
E. Are Multiple URLs Competing For The Same Keyword?
Inside your search console, look at the Performance tab, there you will find which URL rank for which keyword. Check if multiple URLs try to rank for the same keyword.
Its called keyword cannibalizing. It will reduce your organic search traffic to a targeted landing page. If needed make 301 redirect to your landing page.
---
3. Bing Search Console
Bing Search Console can help you understand why your site is performing poorly or well in the organic results. Makes sure that Bing Bot has access to your content, helps you monitor spam issues to keep your site clean, can help you submit new content to crawl, and allows you to remove old content. More search engines you submit your website more search visibility you will get.
A. Correct URL
When you open the Bing Search Console account use proper URL, like if you are using https:// then put https:// inside the Bing Search Console account.
B. Sitemap Submitted
Do the same as you do with Goole Search Console.
C. Sitemap Errors?
Look if Bing Search Console and read your Sitemap or not.
D. Manual Penalties
Look for penalties the same way you do it in Google Search Console.
---
4. Primary Core Technical SEO Issues
A. Responsive Design
Check if your site is responsive or not, As most of the visitor nowadays use mobile, your site should load properly in both mobile and desktop. Try these tools to find out 1. Google Mobile Friendly 2. Responsivedesignchecker
B. Site Redirects To Preferred Version

Check if your site redirects to the version you submit at Google Analytics and Search Console. Tool Try these.
C. SSL Certificate Installed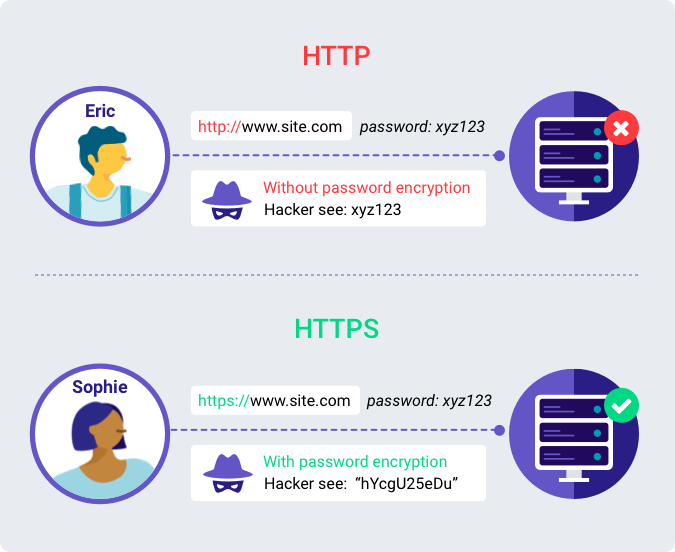 Check for the SSL certificate status, Use this Tool to find out SSL status. SSL certificate gives your site an SEO boost as it is a Ranking Factor.
SSL gives your visitor a secure notification in their browser, it helps them to feel secure and give much trust in your Website. Now almost all hosting service provider gives SSL certificate for free.
E. Robots.txt Exists
Check the current status of your Robots.txt, If you use the wrong Robots.txt then your site will not be index by any Search Engine, Use Google Tools to check. After you fix the issue click the checkbox in the "DIY Website Audit Template" file to mark it as complete.
F. XML Sitemap Included in Robots.txt
Include your Sitemap XLM link in your Robots file, it helps Google Bot to find and easily crawl your Sitemap.
G. HTML Sitemap in Footer
Mark green in website audit checklist if you already have already include the Site map in your footer or else generate HTML Sitemap and put that link in your site footer. Use this Tool to generate HTML Sitemap.
H. Content Budget Exists
Inside the website audit checklist, you will find a separate section for Content Optimization. Use that Tabs to find out a better way to Optimized your Website content for search engines.
You need quality content to rank in Google, if you write your own content then no budget is needed. But if you are not able to write your own content, then find out how much you can invest in your content. Without good content, you will never rank on google and get free Organic Traffic. Content is the KING.
I. Website is Easy To Edit
Easy to edit the site is good for use. If you are using WordPress then it's easy to edit content and website. From small businesses to big national-level websites.
We prefer WordPress as our CMS. WordPress is easy to use and easy to update content. Also anytime you can change the look and feel to enhance the user experience.
K. Internal Links Pointing To Home Page On Main Pages
Check all important pages, make sure they have an internal link pointing to your Home Page. Mark red in the website audit checklist if they are not linked.
I. All Footer & Header Links Work?
Check all the links in your header and footer to find whether they are working. look for a broken link.
M. Website Sandboxed
Check if your site is in the sandbox or not by Google. Search this in Google, site:yourdomain.com, and see if page index by Google or not.
N. About Page Exists
Look for the About Page. if not exist create one. To remember mark red in the website audit checklist.
O. Contact Page Exists
Create a working Contact Page if not exist.
P. Unsecure Content Exists
Look for Unsecure Content by searching on Google.
Q. Favicon
Upload a Favicon image in your home directory. You can make a favicon using favicon.io. Mark it green in the website audit checklist if your client website already has a favicon.
R. Terms of Service Page
Look for the Terms of Service Page. if not exist create one.
S. Privacy Policy Page
Look for Privacy Policy Page. if not exist create one.
---
5. Opt-In
Without Opt-in, you are losing a potential Lead Generation. 95% of the visitors don't even care about your site. They come, see, grab what they need, and then forget about your site. So you should have an Opt-in system to grab those visitors and convert them into Valuable Leads.
A. Mailchimp
Open and set up a Mailchimp account and integrated it with your site.
B. Setup Email Integration
Setup and check the build-in Email System of your site, i.e: Contact Us page.
C. Sendpulse
Automate your Lead Generation marketing and combine all delivery channels on one platform: Email, Facebook Chat, web push notifications, SMS, Viber.
D. Setup Review Generation
Use Mailchimp or Sendplus to generate reviews. Ask your subscriber to give you a review in Google Business, Facebook, Yelp, etc place. This will help you to rank fast in search engines.
E. Call To Actions One Paid and One Free Opt-In
Setup Google Analytics Goals to track the conversation.
---
6. Indexation
Check the below page in search engine and make sure they are not index. If indexed put no index no-follow tag.
A. Thank You Pages – No Indexed/ No Follow
For example, search site:yourdomain.com/thankyou.html
B. PDFs – No Indexed/ No Follow
For example, search site:yourdomain.com .pdf
C. Dates – No Indexed/ No Follow
Check for a date in URL's
D. Authors – No Indexed/ No Follow
No need to index the Author page. There is no benefit On-page SEO if there is no traffic on the Author page.
E. Post Tags – No Indexed/ No Follow
No need to index the Tag page. There is no benefit On-page SEO if there is no traffic on the Tag page.
F. Product Tags – No Indexed/ No Follow
No need to index the Product Tag page.
G. WP Directories – No Indexed/ No Follow
Check if the WP-admin or WP-content is indexing in google or not. If index, then uses the Robot.txt file to deindex them.
H. Account Pages – No Indexed/ No Follow
No need to index the Account Page.
I. Media Attachments – No Indexed/ No Follow
No need to index the unwanted media files.
J. Category Pages – No Indexed/ No Follow
No need to index Category Pages.
K. Thin Content or No Value Pages – No Indexed/ No Follow
Find out thin content with Screaming Frog and redirect page to other reach content pages.
L. Meta Keywords
Do not use Meta Keyword, Google stops using them, But use proper Meta Description. A well-optimized Meta Description will help your CTR increase dramatically.
---
7. Site Architecture
A. Categorized URL Structure
Try to put the category in the URL. Best for an eCommerce site.
B. Uncategorized Pages or Posts Exist
Mark ok in the audit tool if there is no post under uncategorized. Do not post under the uncategorized category.
C. 404 Pages That Get Traffic ->301
If your 404 page gets traffic redirect then to another valuable page. You can easily do it using Rank Math plugin.
D. 404 Pages No Traffic -> 410
If 404 pages have no traffic then put 410 "permanently removed" that page.
E. 302's
Fix your 302 redirect page. Use Screaming Frog website audits to find 302 error.
---
8. Schema Markup / OG Data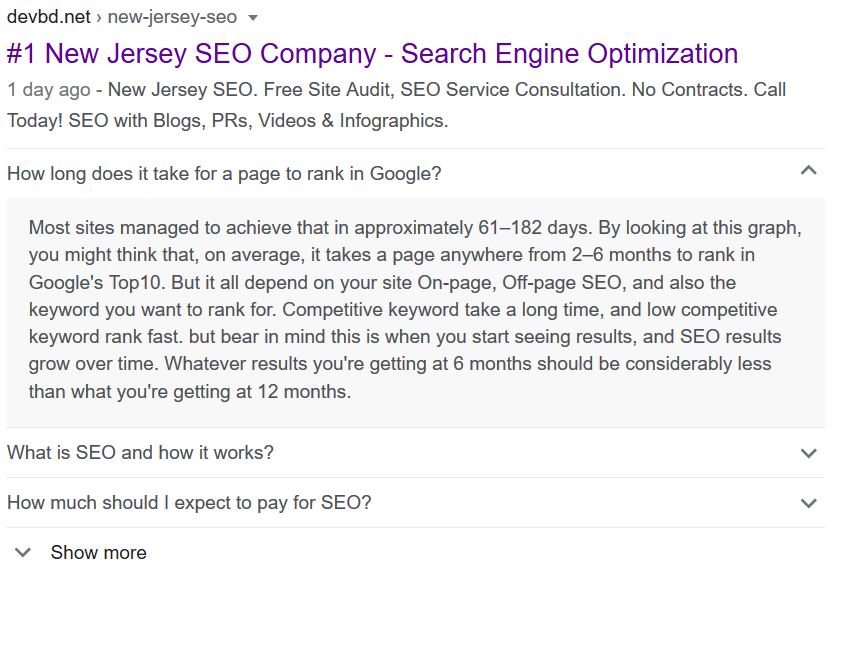 Schema.org Markup. Schema.org (often called Schema) is a semantic vocabulary of tags (or microdata) that you can add to your HTML to improve the way search engines read and represent your page in SERPs.
Benefits of Structured Data on a Website
Having properly implemented structured data on your website provides many benefits, some of which include:
Click-Through Rates Increase
Exit Rates Decrease
Bounce Rates Decrease
Lowered Paid Advertising Costs
Higher Conversion Rates
Increased Impressions in Search (shown more often in Search)
A. Top 10 Pages Open Graph Data
Make sure when website audits, your top-performing page has proper Schema markup.
B. Organization Markup (National Sites)
If your site is an Organization then use Organization markup.
C. Local Business Markup
If your site is a Local Business then use Local Business markup.
D. Blog Markup
If your site is a Blog then use Blog Markup.
E. Bread Crumbs Markup
Use RankMath plugin to use Bread Crumbs.
F. News Article Markup
If your site is an Article site then use Article Markup.
G. Event Markup
If your site has an Event page then use Event Markup.
H. Opening Hours Markup
If your site is a Local Business then use Opening Hours. Opening hours can be specified as a weekly time range, starting with days, then times per day.
I. Service Markup (3 – 5 Services)
If your site has Service then you must use Service Markup.
J. Product Markup (3 – 5 Products)
If your site has Product then you must use Product Markup.
K. Home Page Markup
Always use Home Page Markup. Example of Logo in the Knowledge Graph displayed in Google search results:
L. Blog Post Markup
Use Blog Post Markup in your site blog post.
M. Contact Markup
Use Contact Markup in your site Contact Page.
N. About Markup
Use About Markup in your site About Page.
---
11. Page Speed Optimization

Now Page speed is a Google Ranking Factor. So try to reduce page load up speed. Use GTMATRIX to find out how fast your site load. Page speed is often confused with "site speed," which is actually the page speed for a sample of page views on a site.
Page speed can be described in either "page load time" (the time it takes to display the content on a specific page fully) or "time to first byte" (how long it takes for your browser to receive the first byte of information from the webserver).
Remember that your top-performing page and landing pages must be loading fast. You can evaluate your page speed with GTMETRIX and Google's PageSpeed Insights.
A. Result Scan Link
Keep the page speed link inside "DIY SEO – The Ultimate Audit Checklist" so you can easily check again whenever you need it.
B. Hosting Name: + Server Speed
Cheap hosting and shared hosting sometimes slow down the site. Use Bitcatcha to test your server response time. If it's low, then it will be good to move your site in a Fast Server.
C. Overall Page Speed Timings and Requests
Try to keep your Page Speed under 5 seconds. 2 to 3 seconds is best.
D. Image Compression

Image compression helps your page to load fast. You can use a different plugin to compress the image, or you can compress it on your computer and then upload it to your site.
E. Browser Caching
Browser caching stores webpage resource files on a local computer when a user visits a webpage. "Leveraging" browser caching is when a webmaster has instructed browsers how their resources should be dealt with.
F. Gzip Compression
The first and one of the easiest is by using a caching plugin that supports enabling GZIP. WP Rocket, for example, adds GZIP compression rules in your htaccess file automatically using the mod_deflate module. W3 Total Cache also has a way to enable this for you under its performance section.
G. JS and CSS Minification
What is minification in JavaScript? Minification, also known as minimization, is the process of removing all unnecessary characters from JavaScript source code without altering its functionality.
H. CDN
Content delivery network (CDN) refers to a geographically distributed group of servers that work together to deliver Internet content quickly. A CDN allows for the quick transfer of assets needed for loading Internet content, including HTML pages, javascript files, stylesheets, images, and videos.
Use Cloudflare CDN, it's free.
---
12.Web Design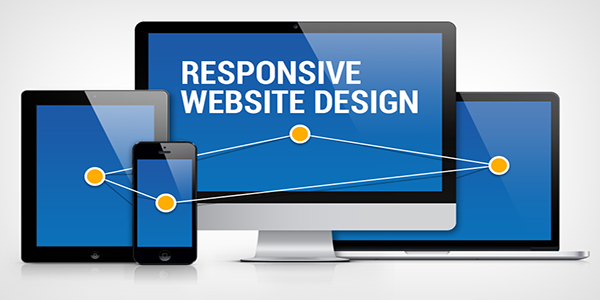 A. Mobile Friendly
A mobile-friendly website is essentially when your regular website shrinks down to be small enough to display on a mobile device. It looks like a tiny version of your website. There's a lot of zooming, pinching, and scrolling going on, The page got most of the traffic must be user friendly, user experience is an SEO factor.
B. Site Search
Site search is the functionality that enables users to search for a given website's content or product catalogs with speed and relevance.
C. Breadcrumb

A breadcrumb or breadcrumb trail is a graphical control element frequently used as a navigational aid in user interfaces and on web pages. It allows users to keep track and maintain awareness of their locations within programs, documents, or websites.
E. Social Media link
Put all your social media links in your site Header or Footer.
F. CTA Above Fold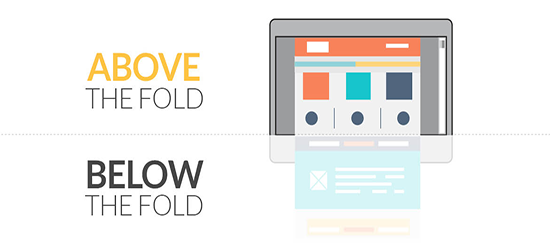 It suggests that the most important elements of a web page should appear above the fold, including a call to action (CTA). The idea is that readers see the appropriate CTA placement link right in front of them and are more likely to abide by the call to action.
G. Proper Navigation
Go through your full site and see if the navigation is easy or not. Also, check all pages can be easily accessible within 2 to 3 clicks. I use Screaming Frog to check Crawl depth, It's free. Export the crawl result and copy the data in Main Scrap Tab inside the SEO report template Google excel sheet.

H. AMP (News Websites Only)
AMP is an "open source" HTML framework developed by the AMP Open Source Project. It was originally created by Google as a competitor to Facebook Instant Articles and Apple News. AMP is optimized for mobile web browsing and intended to help webpages load faster.
I. Optimize CTR's for top 10 pages
You will find a tab called Optimize CTR's for the top 10 Keyword Rankings. Use that Template to find out which page needs to improve for CTR. If you need help about how to use that TAB let me know in the comment, I will add another tutorial for that CTR tab.
In this Template, I didn't put a link building plan yet, but I will add more options in the future. I update this Seo Audit Checklist from time to time, So keep an eye on it to get updates regularly. Also, you can try our free website audit service.
FAQ:
How To Do SEO Audit:
Auditing a website can be very easy once you understand all the factors included in this free website audit template. Take this Website Audits checklist and practice with your site and a few other websites. After you perform a few website auditing you will see it's very easy to use and this free website audits checklist takes less time to perform.
What is an SEO audit:
An SEO audit analyzes how well your web presence relates to best practices – it is the first step to creating an implementation plan that will have measurable results. The audit aims to identify as many foundational issues affecting organic search performance as possible.
This SEO audit template is frequently updated, so please keep an eye on the update notification.
Last Update: 7/11/2022
Download My DIY SEO Ultimate Website Audit Template